Logan Consultants LLC. is a design, consulting, product management and marketing firm that provides apparel with breast tissue and trauma protection, specifically for sports and law enforcement.
We are currently branching into military and law enforcement fields. Our project supervision is directed to women's specific products that complement and protect the physical attributes and the needs of women particularly breast tissue. Our company is well known in the industry for its unique designs and patented technology. We offer innovative technology incorporated into quality products that exceed our competition. Logan Consultants will work with your company to provide competitive products and competitive pricing.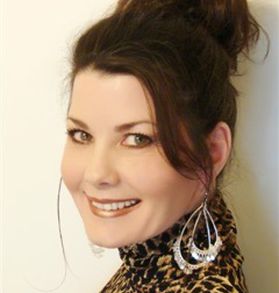 About the Founder and CEO:  Pamela McQueer
Pamela has managed this business for the past 14 years, serving as its president and CEO. She formed this business after purchasing a female football team and finding that the protective pads the players wore were designed for men. She started designing shoulder pads and breast protection for her female football players. Furthermore, when Pamela was an athlete, involved in martial arts, she suffered injuries to the breast. Due to this experience, she designed a sports bra that would offer better protection for breast tissue.
Today she researches, develops and designs products that provide optimal breast tissue and trauma protection through Logan Consulting LLC.  She conducts studies on breast-related trauma and the impact felt by breast tissue. Once each product has been designed to specification, she manages marketing campaigns.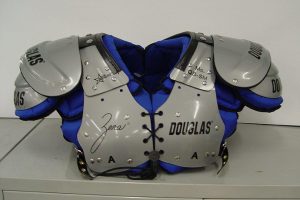 Pamela is the inventor of three unique, patented products: the female football shoulder pad and the sports bra to protect breast tissue against blunt trauma.  Her ultimate goals are to educate women on safety, the protection of breast tissue and long-term health, and introduce her products to more women.
She advises young professionals looking to advance their careers to never give up.  She believes her own success in the field is due to the networking she has done with a great group of mentors. She also credits her mother, Barbara, who ran a business while raising four children.  Through this example, Pamela has learned how to balance one's entrepreneurial endeavors with one's home life.
Pamela belongs to the National Association of Professional Women, and was once named an Executive Woman of the Year by this organization.  She is also current Mrs. Southern Michigan America and an avid supporter of Crayons4Kids, a nonprofit organization that provides hospitalized children with activities, such as crayons and coloring books, in an effort to brighten their lives.  Pamela supports various other charities in the community, and serves as an ambassador for the Celiac Awareness Association as well.

---
More about Pamela…
Pam McQueer, is a native of Plainwell, Michigan. She is the embodiment of will and determination. It is her drive that has led to the development of some very practical inventions for active women, including the Tyche (pronounced Tie Chi) andZena.
As a former boxer and martial artist, Pam knows the pain of a serious blow to the chest. She is also aware of the danger of tissue damage, breast disease or disorders that could result from such an impact. Yet, currently there aren't any sports apparel items that provide women protection from this kind of injury.
Recognizing a need, Pam designed a breast protective garment called the Tyche bra. Its air management system creates a sealed environment that protects the breast tissue from trauma or bruising. The unique molding material insert can be changed to bullet-proof and knife-proof mode for protection from injury not only to athletes but women police officers and those in the military. Like its inventor, the Tyche bra is capable of withstanding whatever life throws at you.
From Tyche to Zena, there is no limit to Pam's ingenuity. She calls the Zena the first "women's specific shoulder pad with the patented breast plate assembly."
The adjustable pad allows a fit for all players, while the anatomically designed pads specifically contour to fit a woman's body. As a former owner of the Southwest Michigan Jaguars, the world's first and largest tackle football league for women, Pam understands the necessity and benefits of custom-fitted shoulder pads for women.
Pam's inventions stem from her experience as an athlete and desire to make a difference. "I have a passion for educating women on how to better protect themselves and be healthy," said McQueer. "My work comes from the heart and faith. It's what I know and feel."
Her faith helped her to overcome a rare eye disease that left her partially blind at the young age of 20. Yet, her impairment and physical challenges have not prevented Pam from reaching out and helping others. "What I learned from my blindness is to value life, sight and others," said McQueer. "My life experiences have helped me to transform negative situations into positive opportunities."